Get highly qualified candidates in your own recruitment process
Leading brands trust Shortlist
+45 31 40 50 50
The best conditions for a successful recruitment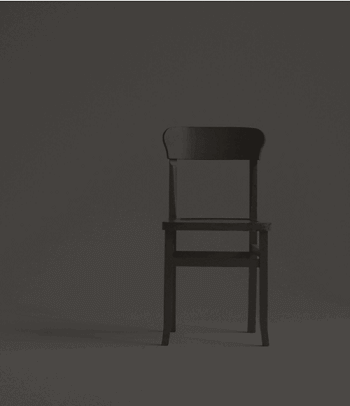 Kvalitet.
Effektivitet.
Rekruttering.
With Shortlist you can focus on what you do best
Do you also experience HR challenges?
Lack of qualified candidates and low quality in the field of applicants
Waste of time on administration and irrelevant candidates
Slow time-to-hire when advertising only attract active candidates
High costs for traditional recruitment agencies
Shortlist streamlines your recruitment
Shortlist will make sure to: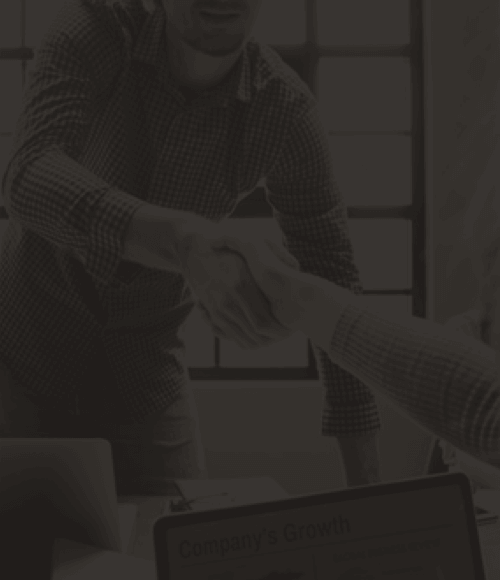 Our customers recommend Shortlist
We provide the right field pf applicants for your hiring process
"Jeg har haft et super godt samarbejde med Shortlist. Med et fælles ønske om at udfordre den traditionelle tankegang ved, enten at ligge annoncer online og "vente" mod at skulle betale mange penge for en fuld rekrutteringsproces ude i byen.

Shortlist's forretningskoncept og løsning, rammer lige ned, midt imellem.
Vi bruger Shortlist, på rekrutteringer, hvor jeg på forhånd har vist, at et stillingsopslag ikke kunne gøre det alene.

Med Shortlist sikrer vi de rette kandidater. Et "levende", talende og proaktivt værktøj til at afdække det passive kandidatmarked, ud fra det udgangspunkt, at have en god dialog og afstemning i starten af processen, omkring hvilke kompetencer vi fagligt er på jagt efter.

Løsningen, understøtter et øget behov for en proaktiv tilgang i et marked hvor rekrutteringer indenfor specifikke fagområder, kræver mere,
Jeg kommer helt sikkert til at benytte mig af Shortlist igen i fremtiden.
"Det har været en positiv oplevelse at samarbejde med Shortlist. De har fra starten været professionelle og engageret. Normalt står vi selv for al rekruttering, men i nogle tilfælde har vi brug for ekstra hjælp til at afsøge markedet – og til dette er Shortlist en effektiv og dygtig samarbejdspartner.

Vi har fra start haft en tæt dialog om ønsker til profiler, og Shortlist har hurtigt forstået vores behov.

Ved at bruge Shortlist til at hjælpe os med at finde interesserede profiler, har vi sparet en del tid. Vi har blot skulle koncentrere os om at holde samtaler. Det har gjort vores arbejde betydelig lettere.

Jeg er sikker på, at vi også kommer til at bruge Shortlist i fremtiden."
"Jeg havde en rigtig god oplevelse med Shortlist. Vi havde en tæt løbende dialog omkring, hvad vi ønskede for en profil, og det var tydeligt, at der blev lyttet efter. Alle kandidater jeg fik præsenteret, var relevante til stillingen, og der var et mix af forskellige personer, som gjorde det svært at vælge den endelige kandidat – hvilket jo kun er et luksusproblem.

Jeg sparede utroligt meget tid i hele processen, da jeg kun skulle koncentrere mig om at holde samtaler med relevante og varme profiler, som var egnede til stillingen. Det gjorde mit arbejde meget nemmere og hele rekrutteringsprocessen meget mere positiv.

Jeg kommer helt sikkert til at benytte mig af Shortlist igen i fremtiden."
"Vi haft fornøjelsen af at arbejde sammen med Shortlist på nogle af vores rekrutteringsopgaver. Normalt står vi selv for alt rekruttering, men har i visse tilfælde brug for hjælp til at afsøge markedet.

Her bruger vi Shortlist til at finde, indlede individuel dialog og skabe interesse blandt de mest attraktive kandidater. Vi ønsker fortsat selv at stå for de personlige interviews og den endelige afklaring om eventuel ansættelse, så Shortlist's proces tiltaler os.

Vi har haft nogle gode løbende dialoger omkring hvilke profiler vi ønskede og Shortlist har leveret et godt mix af kandidater, som alle gange er ført til ansættelse.

Vi kan helt sikkert anbefale Shortlist som en god samarbejdspartner."
"Vi havde ikke heldet med os gennem et almindeligt jobopslag til en nyoprettet specialistfunktion og anvender løbende forskellige rekutteringsfirmaer. Shortlist udskiller sig positivt med et koncept hvor de spotter og motivere kandidater, hvorefter vi selv tager over med personlige samtaler og test.
Til den konkrete stilling lavede Troels Skydt fra Shortlist lavede et grundigt interview af vores behov og prioriteringer. Efter nogle uger blev vi præsenteret for en række gode og velkvalificerede kandidater, som alle kom videre til samtaler, og til sidst er endt i en ansættelse af en kandidat, vi ikke selv kunne finde.

Konceptet er effektivt og konkurrencedygtigt og jeg har kun ros tilovers for Shortlist."
"Jeg troede egentlig at jeg selv kendte alle dygtige rådgivere efter 13 år i mit markedsområde – men Shortlist overraskede mig meget positivt.

Efter kun 2 uger blev jeg præsenteret for en STJERNE jeg ALDRIG havde hørt om før, hvilket førte til en ansættelse vi er meget begejstret for.

Shortlist er en virkelig effektiv proces til en konkurrencedygtig pris – det er da til at forstå!"
"Shortlist har understøttet vores egne rekrutteringer med kompetente og motiverede kandidater og de har bl.a. fundet vores regnskabschef, Strategiske Indkøber og Risk, Safety & Compliance Manager.

Vi har sparet tid & ressourcer, uden at skulle afgive alt ejerskab på rekrutteringen.

Vi oplever Shortlist som et frisk pust i markedet og sætter pris på deres ærlighed om, hvad de kan løse med succes."
"Vi har brugt Shortlist til at finde en revisor som skulle passe ind i vores organisation - specielt ud fra vores værdier både faglig, men så sandelig også socialt. Både Cecilie og Christian har fra starten af vores bekendtskab gjort sig umage med at lære vores virksomhed at kende – hvilket er afgørende for det rette match ved nyansættelser.
De fandt som aftalt 5 kandidater som alle virkede som rigtig gode kandidater til vores virksomhed. Aftalen gik så på, at vi selv kom i mål med de fysiske samtaler herunder ansættelse. Det som også har været meget vigtigt for os har været at overholde aftaler i forhold til kandidatpræsentationerne. Det har Shortlist overholdt til punkt og prikke. Den kandidat som vi i dag har ansat har fuldt ud opfyldt vores forventninger.
Jeg vil varmt anbefale Shortlist såfremt behovet i din virksomhed opstår."


"Vi har brugt Shortlist til at rekruttere en E-commerce manager, sværhedsgraden kom ind da vi skulle finde en svensktalende person, der skal arbejde på vores kontor i Brøndby.

Shortlist klarede opgaven på 4 uger og fandt præcist den vi søgte ud fra de kriterier vi havde sat op

jeg vil klart anbefale Shortlist!"
"Jeg har samarbejdet med Shortlist i forbindelse med en opskalering af Presidents Institute.

Processen var professionel og gnidningsfri, og vi endte med at finde den kandidat vi søgte.

Jeg vil klart anbefale Shortlist og kommer uden tvivl til at bruge dem igen i fremtiden"

Bruger Shortlist igen på 4 eller flere rekrutteringer indenfor de første 12 mdr.

Sparer væsentlig tid og ressourcer når de bruger Shortlist i rekrutteringen

Ansætter én eller flere kandidater fra Shortlist processen
Shortlist handpicks the best candidates for your positions
Shortlist is for you if you want to

Have a quick hiring process
Have more time for interviews and other value-creating activities
Have the best possible candidates into your own recruitment process
Keep ownership of the process and avoid the expensive traditional agencies
Contact us today for a non-binding chat!
Shortlist candidate-sourcing